Ad Reinhardt, 1913-1967
Reinhardt was an American minimalist painter, who became known for his extreme style, which also became more and more reductive from the mid 1950s, towards his death in 1967. After 1955 he worked almost exclusively in near-black. This said, there is in fact colour in the paintings, for example his "Abstract Painting no. 5", 1962, which can be found at the Tate Modern (http://www.tate.co.uk

), is, though seemingly black-blue, in fact squared with blue and red.
From the Reinhardt Style README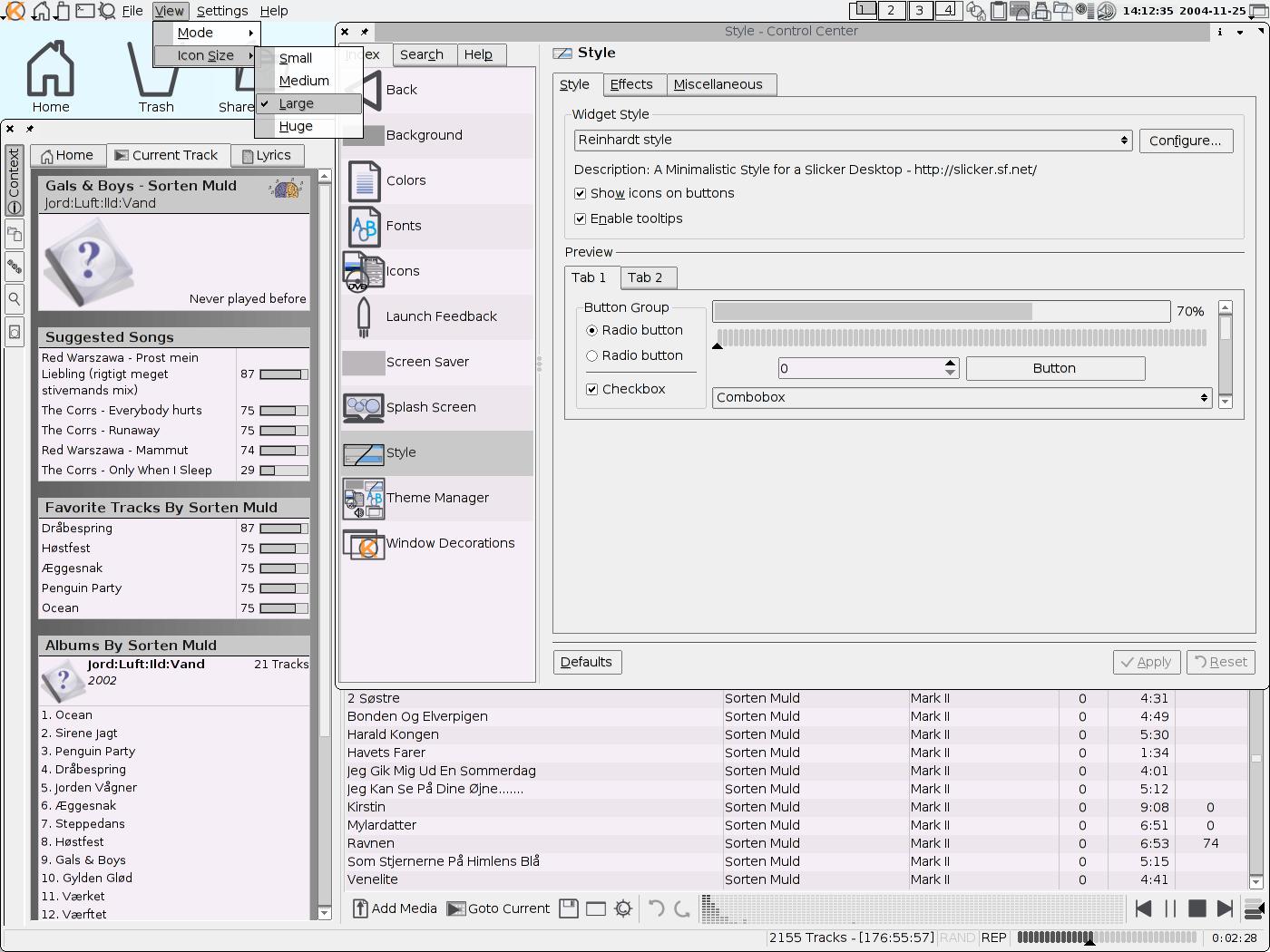 The Reinhardt Style for KDE

, previously known as the Slicker

(Minimal) Style, is a widget style for the Linux

desktop environment KDE. It has been designed to work with the Reinhardt Icon Set, from the idea that everything must be very slight but very visible at the same time, while not distracting your eye from the task at hand, whatever that task might be. Instructions for the installation and use are found in the archive in the README file.
Download
Source archive (from KDE-Look

): reinhardtstyle-0.8.2.tar.bz2

(394.55 KB)